Recruiting Senior Chemicals Executives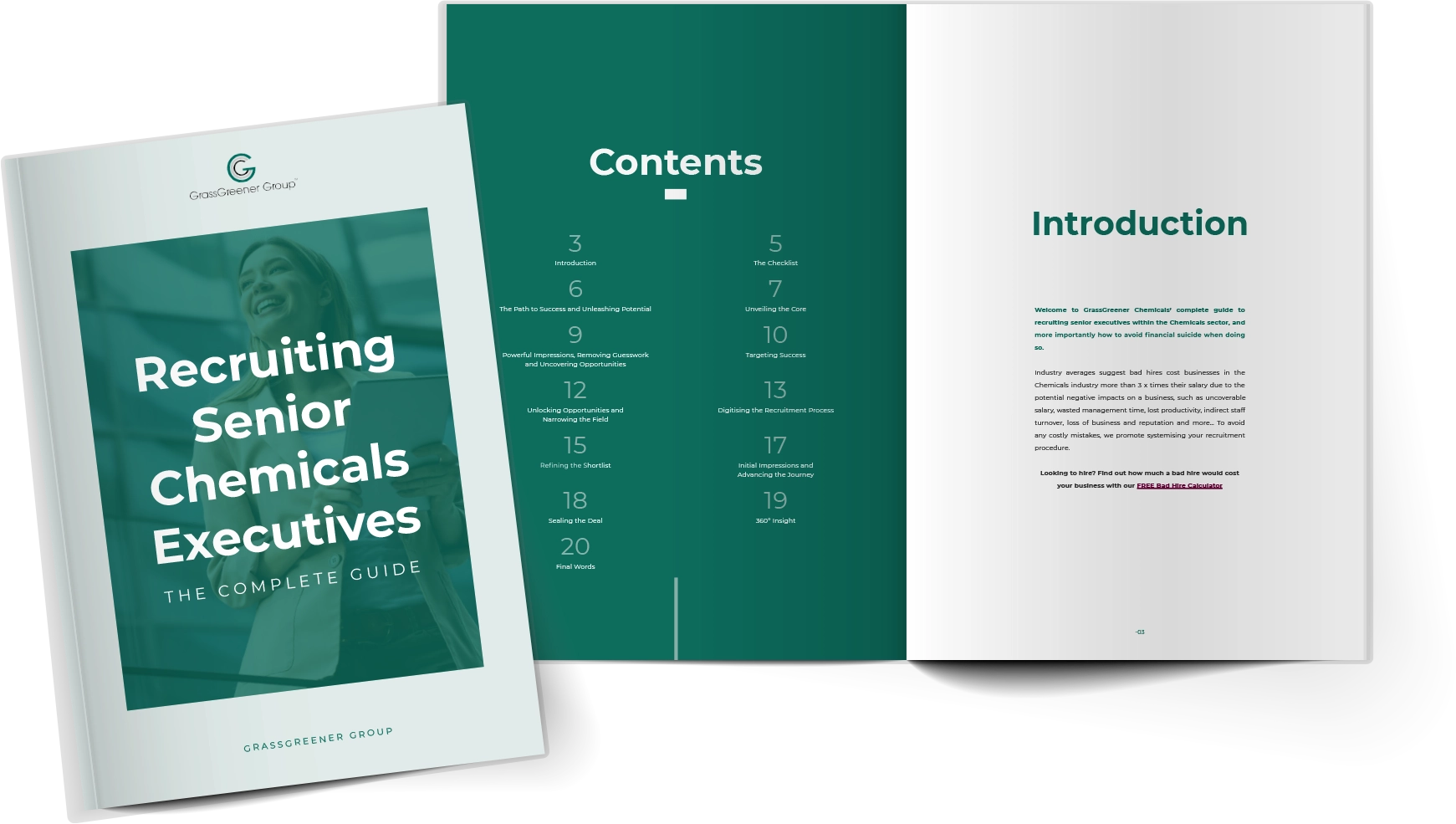 Bad hires can potentially cost a company in excess of six figures.

Download your complete 'how to' guide to recruiting senior executives for the chemicals industry here.

Hire correctly and enjoy…
The avoidance of costly mistakes

Eliminating the burdens of the recruitment process
We all understand the 'production line methodology' where workers meticulously follow a prescribed sequence of actions. Each worker knows their role and every step is executed precisely, from raw material preparation to assembly and packaging. A thorough process like this allows us to have predictable outcomes and importantly removes risk, confusion, and anxiety.

This guide details the 15 critical steps involved in the complex world of executive recruitment, helping you to stay on track and informed when hiring your next key team member.

"This process is the gold standard when it comes to recruitment. I didn't know this level of sophistication existed, but I now understand why it's so important".
Chris Manning, Shepherd Color